Become one of the mightiest mages of all time in this round-based fantasy epic set in the world of SpellForce. Start your journey with a modest towers, send out your servants and heroes, to explore the plains of Eo. Expand your influence and power and fill your Grimoire with arcane knowledge. Face magical challengers searching for ancient artefacts and long-lost secrets while expanding your capabilities in order to cast the most powerful spells the world had ever seen.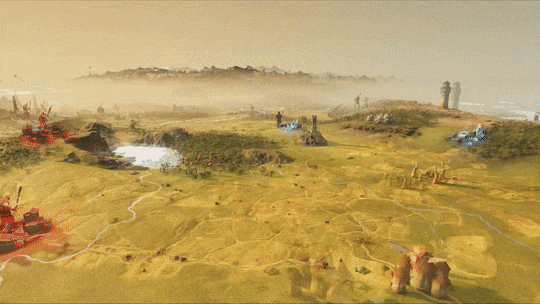 Explore the realms of Eo
Gather powerful heroes on your side and witness adventures, uncover powerful riches and artefacts. Seek out allies and Craftsmen to expand your domain and to gather valuable resources. Unveil the secrets of your late master and utilise the source of all magical power – the Allfire!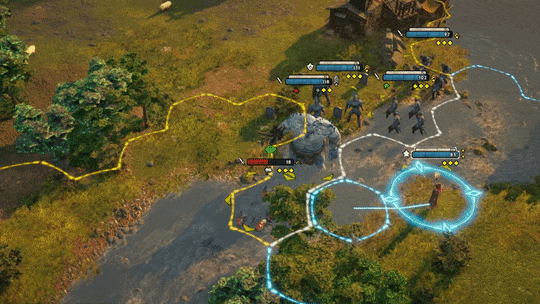 Face powerful foes
Amongst mages, there are those looking to stop your ascend. Face off against large armies and even larger ambitions of your rivals. Can you withstand the conquest for domination? Control sources of the Allfire to expand your domain and fill your Grimoire with new spells.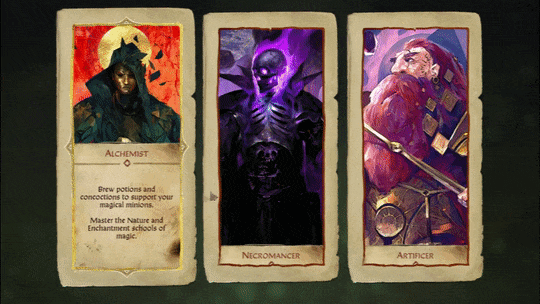 Choose wisely
Play as a necromancer summoning mighty undead, an alchemist who prepares potions and explosives, or architect creating glyphs and magical tools to aid his armies. Strengthen your power with over 60 spells and more than 100 units – from humble Goblins all the way to magnificent Griffons.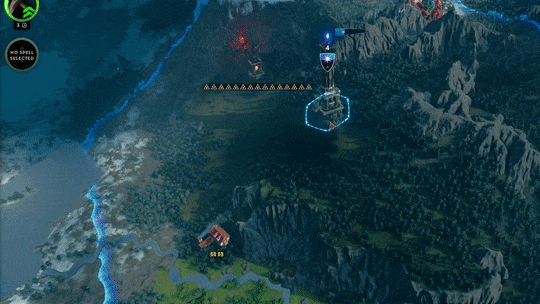 Become a legend
Ally yourself with cities, collect resources and expand your influence. Fill your Grimoire with ancient knowledge and face your rivals. Search for hidden artefacts and discover long forgotten secrets of the Shapers. Conquer mythical places and use their power for your own benefit. Expand your tower with everything from Crypts to rooms made of magic crystals.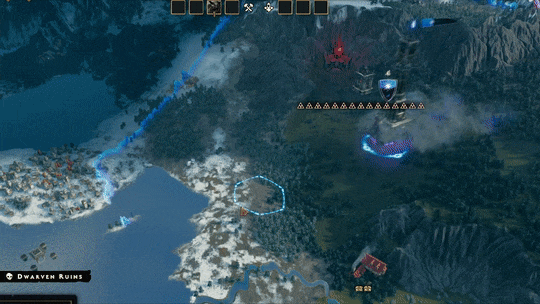 Tower To-Go
Your immense power allows you to levitate your tower across the lands. On your journey to conquest Eo's wells of power, you will meet fanatics of the new Purity, adverse Granite Dwarves, bloodthirsty Orcs, Undead, Demons and other Creatures. Perhaps, you will have to defeat the armies of opposing mages in battle and reduce their towers to rubble. Or maybe you will be able to find a way to co-exist and use their knowledge to further your own research.
Share your world
Each World is generated at random. However, you may share your world with other players and share in the experience.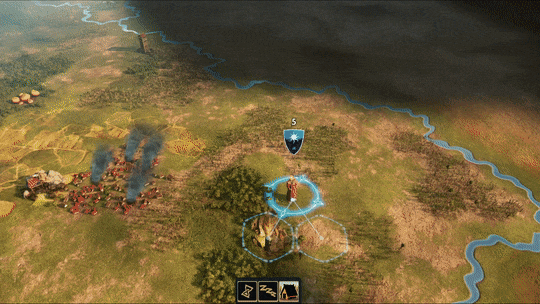 Find Resources
Keep your eyes peeled for resources and loot! You never know what treasures wait to be discovered.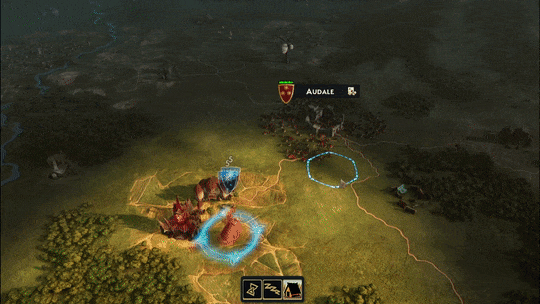 Explore familiar locations
Visit familiar locations such as Sevenkeeps and Windholme in their full Glory, at a time before the Convocation.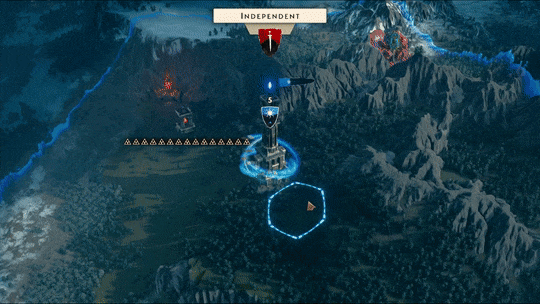 Plan moves from your tower
Your tower is the centre of your might. Research, production, summoning and more – they all start here.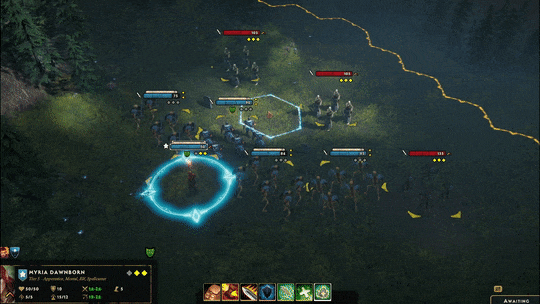 Use spells to your advantage
You will face powerful adversaries on the battlefield. Use spells to influence the tide of battle.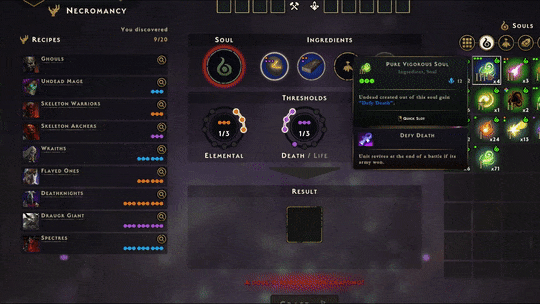 Summon or create
Summon the dead and bend them to your will or forge powerful artefacts that will become known across all Eo.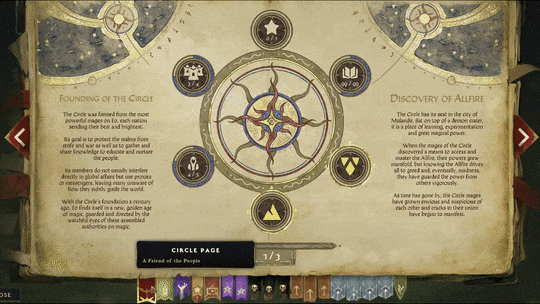 Over 100 Spells
Your Spellbook offers you over 100 spells. Explore the magical arts and master them all!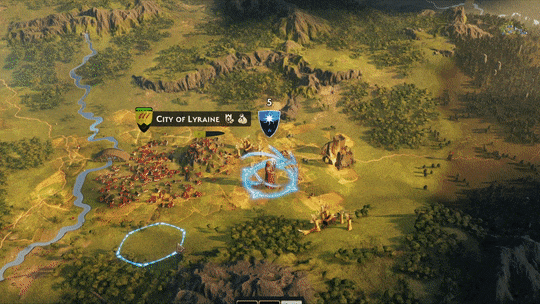 No journey is the same
Your journey is generated at random, meaning that each playthrough offers new quests and companions.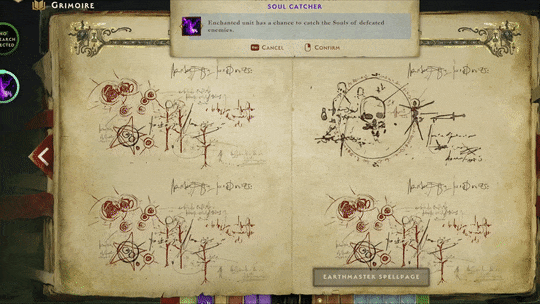 Research your way to the top
Your Grimoire won't write itself. Journey through the world, complete tasks and uncover the mightiest of spells.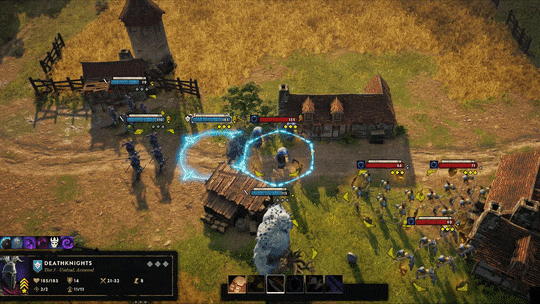 Battle Eo's legendary creatures
Eo is filled with creatures and various races. Face them in combat to prove your excellence.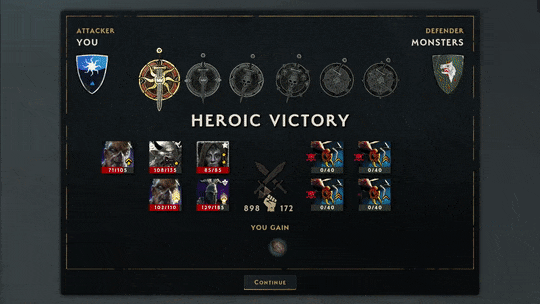 Train your troops
Gather your troops, level them and make them stronger. Each level offers new abilities to decide the outcome of many battles.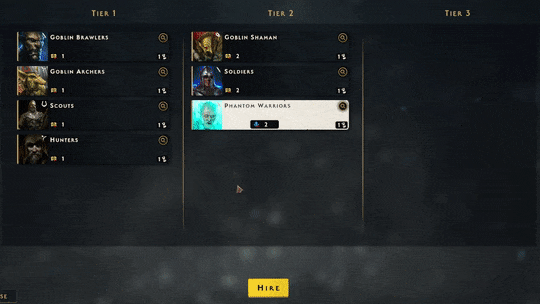 Mercenaries for hire
When in need of quick reinforcements, hire them with gold. Be it from your tower or surrounding cities, they will gladly join you – but make sure to pay them handsomely.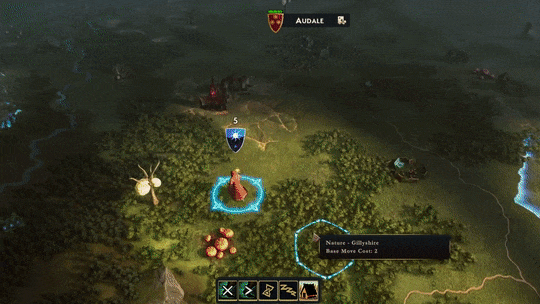 Choose fitting heroes
Besides regular troops, you may hire powerful heroes with special abilities and traits.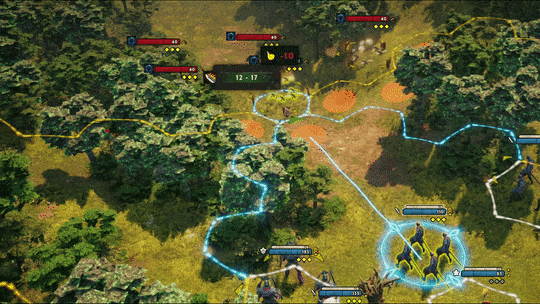 Use your surroundings
Always plan your next move carefully. Use the battlefield to your advantage.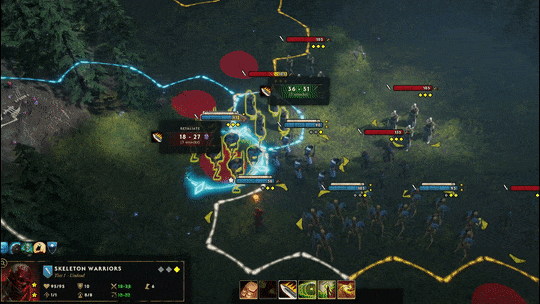 Flank your opponents
Positioning is the key to victory! Force your enemies into a corner and show them no mercy.
Expand your influence
Your tower and outposts expand your domain and allow you to gather more resources, troops and, most importantly, power.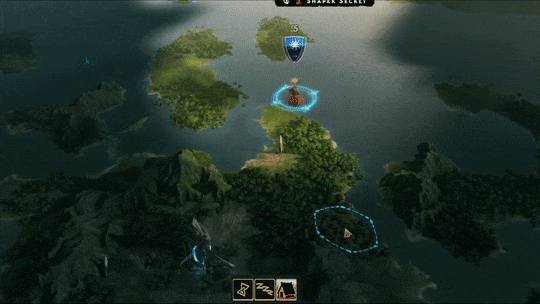 Explore Eo before the Convocation
The Convocation has splintered Eo into many small islands with most places lost forever below the elemental sea. Conquest of Eo presents this world in its full glory.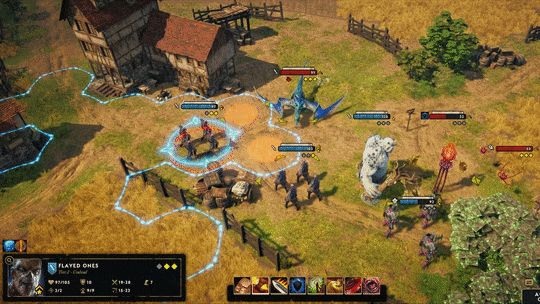 Beat legendary foes
Powers of both light and dark struggle for superiority. Neither enjoy your presence – and they will let you know that soon enough.
Be prepared for battle
Never get too comfortable. The next skirmish is just around the corner, be it due to your own choices or simply a stroke of bad luck.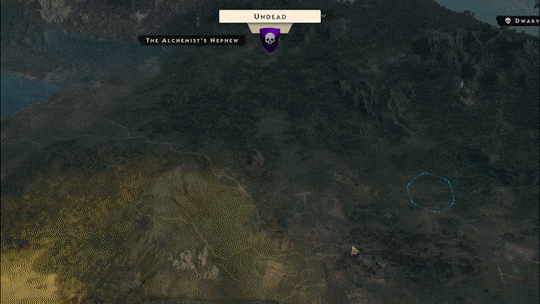 Fight in the realms of Eo
Enemies are one thing you will never lack. However, some of them might exceed your wildest dreams – prepare well.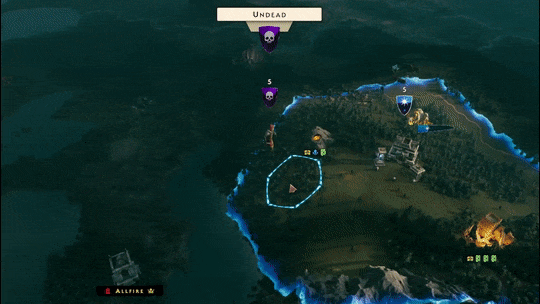 Know your enemy
Know the strengths of your foes to avoid losses, should you find yourself outnumbered. There is no shame in avoiding a fight if it means returning stronger in the future.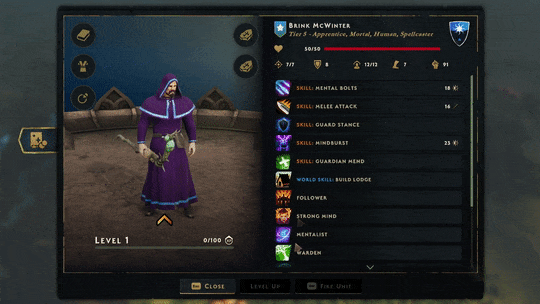 Choose the right commanders
A good army needs a capable commander. Make the right choice and support your armies with fitting skills and abilities they may otherwise be lacking.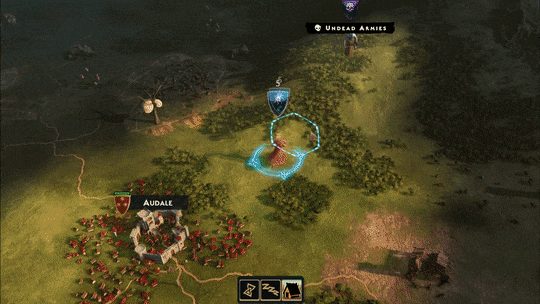 Your choices carry weight
Choose carefully. Your choices impact the world around you carry consequence. Some you will feel immediately, though some take time to bear fruit.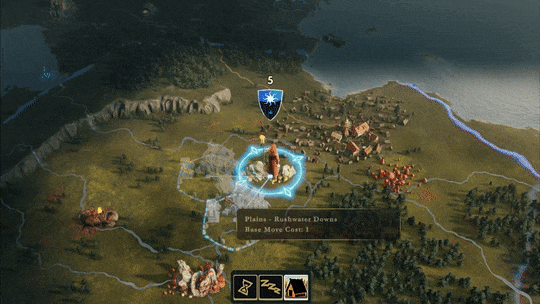 Construct outposts
Your heroes may create outposts around the world. Use them to rest your troops and expand your domain.
Plan your next move
As in chess, pushing forward may prove to be devastating for your units. One wrong move can be the difference between victory and defeat. Never fight without a plan!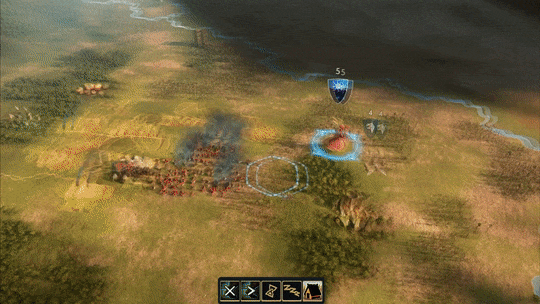 Automatically decide fights
Not every battle requires your attention, you may choose to end them automatically. The outcome will depend on the strength of your troops. The stronger they are, the fewer the losses.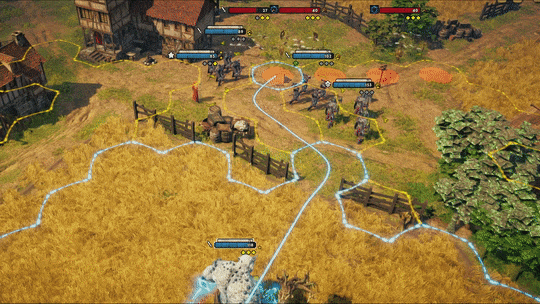 Place troops with purpose
No units are like. Some move further than others. Remember it when creating your battleplan, for a blade must reach the enemy to strike true.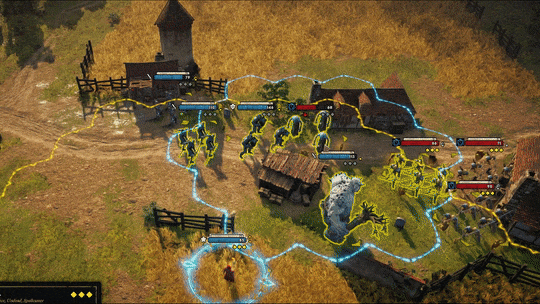 Use AOE Spells to decide skirmishes
Out of all the spells in your repertoire, some are able to impact entire areas. Set your foes ablaze or force a plague upon them. Victory has no price.
Know your army
Each army and commander has strengths and weaknesses. Consider them when deciding how to use your units effectively and adorning them with powerful artefacts.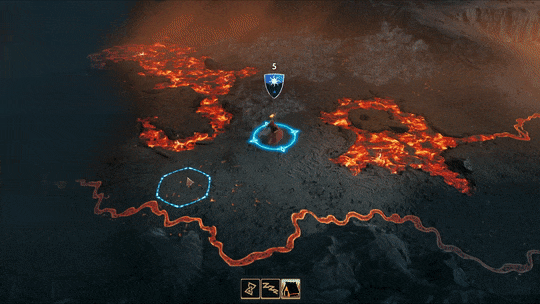 Reach solitude corners of this world
Oceans, swamps, volcanoes, mountains, deserts… Eo is a world of many wonders. Not all units may reach all locations. Pay attention to their attributes and limits, so that they may follow your orders.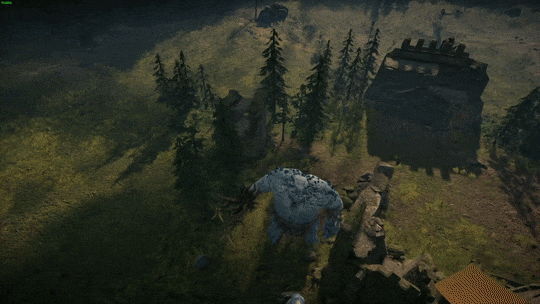 Watch your surroundings
Don't allow yourself to get flanked. Always keep an eye out for your surroundings to ensure no one stabs you in the back.